Abortion Clinic Escort Blog
this clinic stays open... but this blog is out of business.
come say hi on twitter instead.



---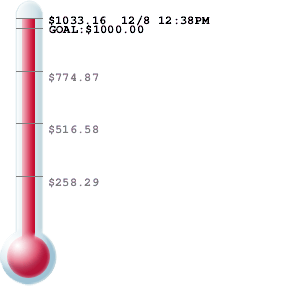 UPDATE: You did it! My fundraising goal of $1000 has been not only met, but exceeded. And my superfly anonymous donor promises to match the little bit we went over, too. Thank you all so much!
This concludes my fundraising drive and my donor's match. But it DOES NOT conclude NNAF's need for donations. The wall of legislation that exists to block the reproductive rights of disadvantaged women is being built higher all the time. Until the Hyde Amendment is repealed, lower-income women need NNAF, which means NNAF needs you. Please give--thank you!
****
As my Twitter account neared the milestone of 1000 followers, it seemed like a celebration was in order. But how? By helping disadvantaged women pay for their abortions. Of course!
The National Network of Abortion Funds (NNAF) is dedicated to this work. How amazing to help a woman reclaim her life in the face of an unwanted or non-viable pregnancy---but how heartbreaking to have to say no, because your fund is out of money.
I decided to give $100 to the fund of my 1000th follower's choice. I mentioned the idea to a friend with some fundraising experience, and before I knew it I had a donor who was willing to match all the donations I could scare up, to a max of $500 for a matched grand total of $1000. FOR THE WIN.
So here's how we do.
Browse NNAF's state-by-state fund list. Pick your favorite, or pick the National Reproductive Justice Fund (NRJF), which helps women facing the most extreme obstacles to care around the country and also covers states where no local Funds exist, like Mississippi and Alabama.
Then go to NNAF's Network For Good donation page. On the first step of the process, please type the fund to which you'd like to donate in the Designation box, and specify "@ClinicEscort 1000" in the Dedication box.
When you have completed the process, please forward a copy of your receipt email to 1000@clinicescort.e4ward.com. Redact any of your contact info you like, but leave the payment amount, date/time, and reference number intact, as well as the designation info so I know which fund to match to. Lastly, include your Twitter username or other website if you'd like an optional link on this page.
I'll keep this page as up-to-date as I can. If the thermometer there shows less than $1000, then my donor is still matching your donations, so make your gift before we empty the pot!
Questions? Email or hit me on Twitter. Thanks a million to all of you---I'm so proud to be a part of such a fantastic movement! Extra-special thanks to my anonymous donation matcher person who is and will always be 10 feet tall in my eyes. Note: I have no affiliation with NNAF; I just think they're awesome.
Abortion Funds on Twitter
Tweeple Who Spread the Word or Followed on 1KDay
P.S. Suck it, Stupak.
P.P.S. You too, Nelson.